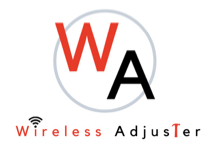 The instructor will use WiFi Explorer Pro (MacOS only) for instruction, so using a MacBook and WiFi Explorer Pro is highly recommended.
If you are using MacOS Catalina, please upgrade to the latest version (due to Wi-Fi bug fixes). If you are using a MacBook Pro 2018 (15-inch), contact me for additional information.
Students that use Windows 10 may use MetaGeek's inSSIDer, WinFi, and/or Acrylic WiFi Professional, though all are currently missing some important features.
We also recommend that students that intend to use Windows-based scanners familiarize themselves with those scanners before class.
For ONLINE classes, students will not need the WLANpi or DBx adapters. Note that students using WinFi are not currently able to connect remotely into the live labs, so they will use preconfigured captures instead.
Wi-Fi networks can be complicated. The 802.11 protocol is complicated. Understanding how to use inexpensive WLAN scanning tools to quickly and efficiently assess and remediate the first 80% of WLAN connectivity, performance, and security problems will save your organization an enormous amount of time and money. This course pays for itself the very first time your WLAN experiences a problem due to best-practice misconfiguration. If you are a consultant, this course will make you more money than any other in the Wi-Fi market. In this course you will combine knowledge of the 802.11 protocol, RF spectrum, amazing new WLAN scanning tools, and detailed troubleshooting processes. This course is 75% lab time, uses the newest analysis tools, and guarantees to catapult you forward in WLAN troubleshooting in only two days.
ITEMS TO BRING TO CLASS:
Macbook running MacOS (very recent version) or a Windows-based laptop running Windows 10
WLANpi with Comfast CF-912AC (or other compatible) WiFi adapter
USB hub
OPTIONAL: MetaGeek DBx adapter (bring yours if you have one)
Contact me at Devin[at]DivDyn.com for hardware discount information after class registration. We have a small number of spare WLANpi and DBx adapters in case you cannot provide your own, but please bring your own if possible.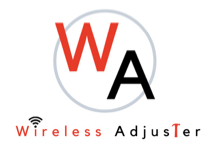 If you have questions about the Wireless Adjuster course or certification, please use our 
online contact form
. All questions will be answered within 24 hours.