Wireless Adjuster course (Level II) June 3-4 Online (web-based)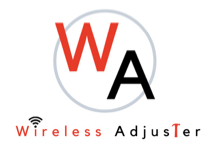 Wireless Adjuster course (Level II) June 3-4 Online (web-based)
June 3 @ 9:00 AM

-

June 4 @ 5:00 PM

EDT

Free
The instructor will use WiFi Explorer Pro v3 (MacOS only) for instruction, so using a MacBook and WiFi Explorer Pro v3 is recommended.
 If you are using MacOS, please make sure to use an OS version that supports the latest version of WiFi Explorer Pro. If you are using a MacBook Pro 2018 (15-inch), contact me for additional information.
Students that use Windows 10 should consider using WinFi Pro Engineer or WiFi Scanner.
We also recommend that students that intend to use Windows-based scanners familiarize themselves with those scanners before class.
For ONLINE classes, students will not need the WLANpi or DBx adapters. Note that students using WinFi are not currently able to connect remotely into the live labs, so they will use preconfigured captures instead. Zoom meeting invites and download links for classroom materials will be sent via email approximately one week before class begins.