Wireless Adjuster course (Level II) Feb 4-5 Online (web-based)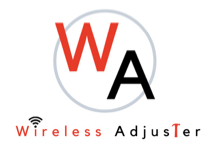 Wireless Adjuster course (Level II) Feb 4-5 Online (web-based)
February 4, 2021 @ 9:00 AM

-

February 5, 2021 @ 5:00 PM

EST

$1250
The instructor will use WiFi Explorer Pro (MacOS only) for instruction, so using a MacBook and WiFi Explorer Pro is highly recommended.
 If you are using MacOS Catalina, please upgrade to the latest version (due to Wi-Fi bug fixes). If you are using a MacBook Pro 2018 (15-inch), contact me for additional information.
Students that use Windows 10 may use WinFi, though all are currently missing some important features.
We also recommend that students that intend to use Windows-based scanners familiarize themselves with those scanners before class.
For ONLINE classes, students will not need the WLANpi or DBx adapters. Note that students using WinFi are not currently able to connect remotely into the live labs, so they will use preconfigured captures instead. Zoom meeting invites will be sent via email.