Troubleshooting and optimization of WiFi networks can often be done remotely, saving thousands of dollars in travel costs per engagement.  Protocol, spectrum, security, and/or performance analysis can be accomplished through strategic placement of WiFi sensors in trouble locations.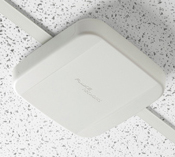 Sensors connect to an analysis server via a secure tunnel, over the Internet, allowing the analyst to observe a variety of issues. Automated performance tests can be periodically run to show the results of changes in the network and the surrounding RF environment.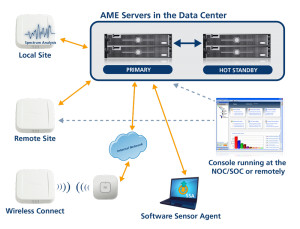 Even if the data carried on the WiFi network is highly sensitive, and user credentials cannot be shared with the analyst, use of such sensors can still be highly advantageous in troubleshooting spectrum problems, design and channelization issues,  and configuration settings.
Whereas an analyst can only be at one place at a time, and cannot be on-site 24/7, sensors can. This gives the remote analyst a more holistic view of network issues, and allows the analyst to catch sporadic events that would otherwise go unnoticed, such as DFS events (e.g. radar signatures) that cause significant network disruptions.
Save time, save money, and get the best out of your WiFi network. Give Divergent's Remote Troubleshooting & Optimization (RTO) service a try today.